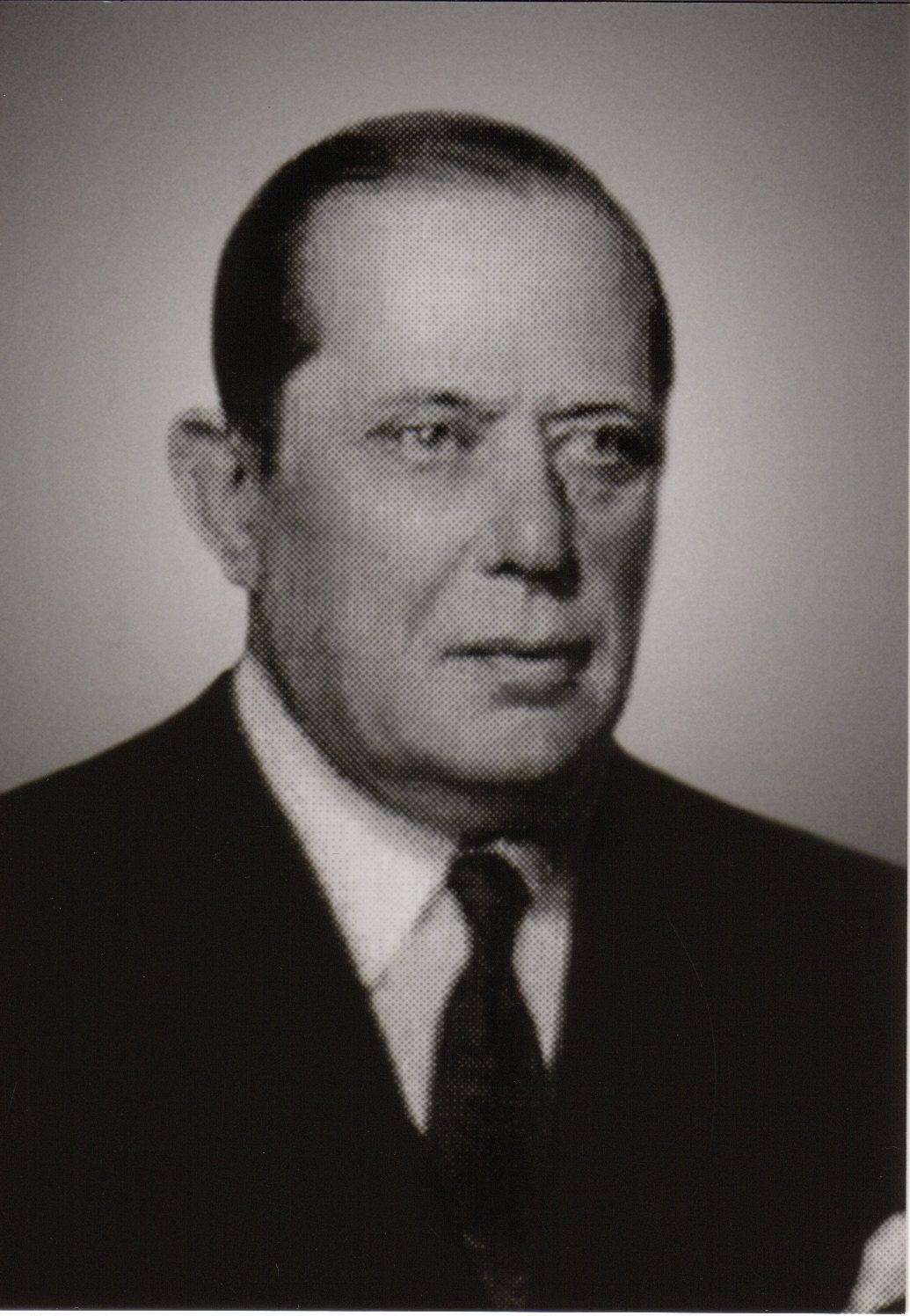 Dr. jur. Hans Freiherr von Ringhoffer was the youngest of four children of Franz (III.) Freiherr von Ringhoffer (1844-1909) and Franziska Freiin Klein von Wisenberg (1853-1940). He was not married and had no children. 1943 he adopted the sons of his niece Elisabeth Gräfin Serényi (daughter of his oldest brother Franz IV.) - Franz-Gabriel, Hans and Anton Serényi-Ringhoffer.
In the 1920ies Hans Ringhoffer led the fusion of the Ringhoffer-Werke with Mährisch-Schlesische Fahrzeugwerke and other companies to build the Ringhoffer-Tatra-Trust. By stopping the passenger car production he could prevent the incorporation of the trust into the "Reichswerke Hermann Göring" company.
Hans Ringhoffer was vice gouvernor of the Czech National Bank and Norvegian honorary consul.
In May 1945 Hans Ringhoffer was arrested in his appartment in Prague-Smichov. Later he was imprisoned in the camp Modrany south of Prague. Later he was transferred to a prison in Dresden.
From there, he was brought on 15.08.1946 into the NKVD camp Mühlberg. There, his death is documented on 31.12.1946.
sources: Emanuel-Josef Ringhoffer, Wikipedia, Initiativgruppe Lager Mühlberg
last compiled: 04.05.2012