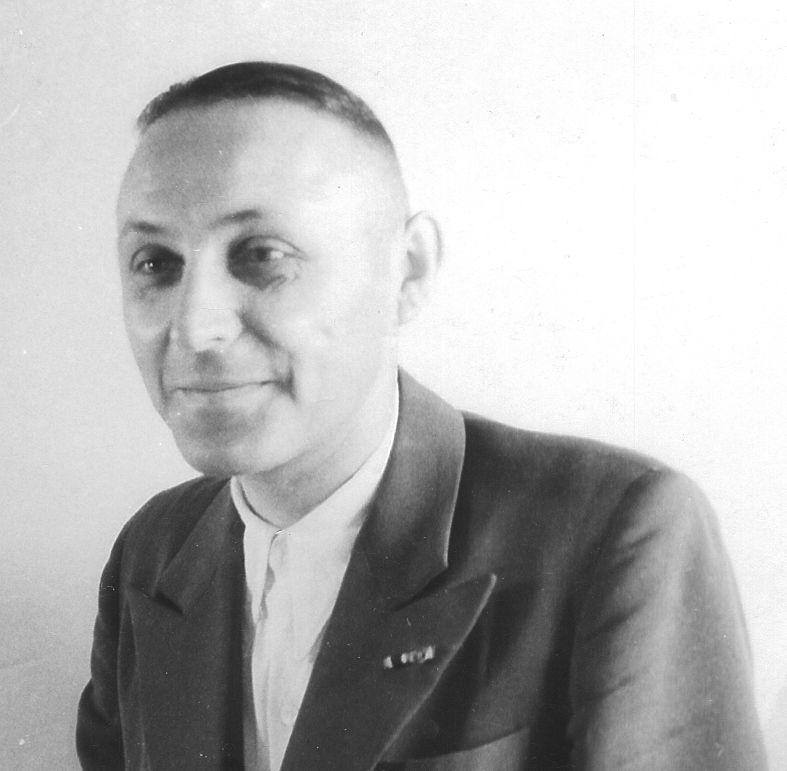 Walter Hunger (1903-1949)
Engineer Ernst Walter Hunger, born 03.10.1903 in Oederan/Saxony.
After becoming a metal worker in Firma Erwin Kabis GmbH in Oederan he started studying at the Technical College in Hainichen. In 1927 he became an engineer and worked with J.E. Reinecker AG Chemnitz, Auto-Union Werk DKW Zschopau and after 1939 as head of the raw materials management department at Kesselfabrik F.L. Oschatz KG in Meerane/Saxony.
He was married to Elsa Erna Hunger (Pretschner) (19.07.1904 – 11.02.1977). The only child was their daughter Christine (geb. 27.01.1945).
He played tennis and performed piano music together with the Trost family in Oederan.
Because of heart problems he did not serve in the German army.
He was a member of the Nazi party. His function is not known.
On 17.10.1945 he was imprisoned by the Soviet secret service NKVD at his work place in Meerane. His trace can be followed through the NKVD special camps Bautzen (until 28.03.1946) and Mühlberg (until 16.09.1948) to the NKVD camp Buchenwald, where he died 18.02.1949. His wife and his child were never informed about his being and his death. In the contrary, his wife Erna Hunger was forced by the authorities to declare his death in order to receive a widows pension which she refused despite her poverty.
Another prisoner from Mühlberg, Curt Hartmann (from Breslau, born 1894), wrote after his discharge from the camp on 20.08.1948 to Erna Hunger and informed her about an expected discharge of her husband in summer 1948. Curt Hartmann visited Erna Hunger and explained her personally the bitter fate of her husband. At this time, it was too dangerous to document the details literally. Later Hartmann found out, that Walter Hunger was transferred to the Soviet special camp in Buchenwald at the site of the Nazi concentration camp. He heard that W. Hunger fell ill and was treated by the also imprisoned Prof. Josef Keller (Leipzig). After 1950 Erna Hunger had the possibility to talk to Prof. Keller secretly where she probably learned about the death of her husband.
Erna Hunger never got over the maltreatment of her husband by the communist establishment. Until her death in 1977 she was obsessed and agonized by the thoughts on her husbands fate. The details she had learned about the life in the NKVD camp were always present in her daily life. She was not allowed to talk about her knowledge, not even to her child or grandchildren. But she found her way of expressing it: – They would have been happy in the war ---, was what she said when the grandchildren didn't like the malt coffee or the carrots, or when the camel hair blanket was too itchy. The grandchildren recognised the true meaning of these words only when it was too late.
In 2011 it was found that also the merchant Erich Lehmann (born 1898 in Markranstädt, from Meerane, Schmiedestr. 29) was imprisoned on 17.12.1945 by the NKVD. He was brought from Meerane to the special camp Mühlberg where he died on 29.01.1948. Erich Lehmann was the godfather of Walter Hunger's only child Christine.